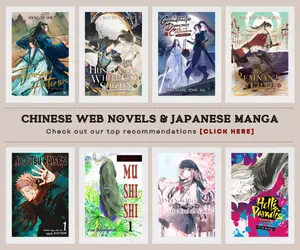 This season of the year is filled with many good and worth-watching anime series that deserves to be seen by viewers around the world.
Fall 2015's anime line-up is made up of anime series from different genres and source material ranging from popular manga series, critically-acclaimed novel series, game franchises and light novel series. Some of these anime shows are continuation of popular and successful series that aired in the past months and years.
I think one of the most enticing part of an anime series is its opening theme song. It is the aspect that set the mood and ambiance of every series as well as gives a feeling of excitement to the viewers.
So, here in Yu Alexius anime blog, we decided to make this compilation post of some of the best and catchy anime opening of this season.
The Asterisk War Opening Theme
Song Title: "Brand-new World"
Noragami Aragoto Opening Theme
Song Title: "Kyouran Hey Kids!!"
Artist: The Oral Cigarettes
Comet Lucifer Opening Theme
Song Title: " Comet Lucifer: The Seed and the Sower"
Young Black Jack Opening Theme
Song Title: "I Am Just Feeling Alive"
One-Punch Man Opening Theme
Song Title: "The Hero!! ~Ikareru Ken ni Honō o Tsukeru~" (The Hero!! Set Fire to the Furious Fist) "
Lance N'Masques Opening Theme
Song Title: "Light for Knight"
Diabolik Lovers More, Blood Opening Theme
Song Title: "Kindan no 666 (禁断の666)"
Artist: Kou Mukami (Ryouhei Kimura) & Azusa Mukami (Daisuke Kishio)
Dance with Devils Opening Theme
Song Title: "Kakusei no Air" (覚醒のAir, Air of Awakening)
K: Return of Kings Opening Theme
Soukyuu no Fafner: Dead Aggressor – Exodus 2nd Season Opening Theme
Song Title: "DEAD OR ALIVE"
Haikyuu!! Second Season Opening Theme
Song Title: "I'm A Believer (アイム・ア・ビリーバー)"
Mobile Suit Gundam: Iron-Blooded Orphans Opening Theme
Song Title: "Raise your flag"
Artist: Man with a Mission
Hidan no Aria AA Opening Theme
The Testament of Sister New Devil BURST Opening Theme
Song Title: "Over The Testament"
Artist: Metamorphose featuring Yoko Ishida
Seraph of the End: Battle in Nagoya Opening Theme
Song Title: " Two souls -toward the truth-"
The Perfect Insider Opening Theme
Beautiful Bones -Sakurako's Investigation- Opening Theme
Song Title: "Dear answer"
Yuru Yuri San Hai! Opening Theme
Song Title: "Chochocho! Yuru Yuri☆Capriccio!!!"
Artist: Nanamori Chu☆Goraku Bu
Garo: Guren no Tsuki Opening Theme
Song Title: "Guren no Tsuki ~Kakusareshi Yami Monogatari~"
AntiMagic Academy 35th Test Platoon Opening Theme
Song Title: "Embrace Blade"
Heavy Object Opening Theme
Song Title: "One More Chance!!"
Last Updated on February 16, 2021 by Yu Alexius