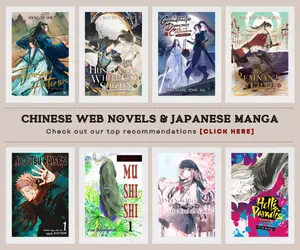 There's always a set of anime movies release every season ranging from different genre and some of it having their respective TV anime series counter parts. The upcoming Fall season of 2015 is not an exemption as it is filled with many promising anime films which was based from different materials ranging and the others are sequels to some very famous anime series.
Here, in
Yu Alexius anime blog
, we will share the trailers for 11 most anticipated movies releasing this
Fall
of 2015. Take a look and save the theatrical release of the films that suits your anime taste.
1. The Empire of Corpses
Release Date: October 2, 2015
Synopsis: The story of The Empire of Corpses takes place in 19th century Europe, and revolves around John Watson. He is scouted by the government to become a secret agent- However, Watson lives in a world where "Frankensteins"- human corpses that are re-purposed with a false soul in order to use them as laborers- are used to improve industrial development.
2. Arpeggio of Blue Steel: Ars Nova Movie 2
Release Date: October 3, 2015
Synopsis: Second movie of Aoki Hagane no Arpeggio: Ars Nova which will be an entirely brand-new work.
3. Cyborg 009 vs Devilman
Release Date: October 17, 2015
Synopsis: In the story of Cyborg 009, Joe Shimamura and others gained cyborg powers when they were involuntarily altered by an evil organization, and then they fight to protect the world against the organization. The story of Devilman follows Akira Fudō, who fights invading enemies to save humanity after being possessed by demon powers.
In the new film, the two title characters will meet and battle because of a certain incident. The tagline reads, "Who will survive…?"
4. Go! Princess Precure Movie
Release Date: October 31, 2015
Synopsis: Part 1, Pumpkin Oukoku no Takaramono, will feature the four Precure girls from Go! Princess Precure trying to rescue a princess who is held captive.
Part 2, Precure to Refi no Wonder Night!, is set in the Night Kingdom lost its daytime, the Precure team fight to take the daytime back alongside the princess Refi.
Part 3, Cure Flora to Itazura Kagami, will be a dialogue-less story featuring Cure Flora and a mischievous ghost in a mirror.
5. Genocidal Organ
Release Date: November 14, 2015
Synopsis: The war on terror exploded, literally, the day Sarajevo was destroyed by a homemade nuclear device. The leading democracies transformed into total surveillance states, and the developing world has drowned under a wave of genocides. The mysterious American John Paul seems to be behind the collapse of the world system, and it's up to intelligence agent Clavis Shepherd to track John Paul across the wreckage of civilizations and to find the true heart of darkness—a genocidal organ.
6. Girls und Panzer Movie
Release Date: November 22, 2015
Synopsis: The theatrical version of the Girls und Panzer TV anime. According to the "The Ibaraki Shimbun" paper, the movie is a direct sequel to the TV anime.
7. Digimon Adventure tri. (Part 1 – Reunion)
Release Date: November 21, 2015
Synopsis: The series is set six years after the events of Digimon Adventure, in which Taichi Yagami and his friends became the DigiDestined and entered the Digital World, where they became partners with digital monsters known as Digimon. Taichi, now a seventeen-year-old high school student, and his friends once again reunite with their Digimon partners in order to once more protect the Digital World from evil.
8. Ajin Part 1: Shoudou
Release Date: November 27, 2015
Synopsis: For high schooler Kei—and for at least forty-six others—immortality comes as the nastiest surprise ever.
Sadly for Kei, such a feat doesn't make him a superhero. In the eyes of both the general public and governments, he's a rare specimen who needs to be hunted down and handed over to scientists to be experimented on for life—a demi-human who must die a thousand deaths for the benefit of humanity.
9. Harmony
Release Date: December 5, 2015
Synopsis: In the future, Utopia has finally been achieved thanks to medical nanotechnology and a powerful ethic of social welfare and mutual consideration. This perfect world isn't that perfect though, and three young girls stand up to totalitarian kindness and super-medicine by attempting suicide via starvation. It doesn't work, but one of the girls—Tuan Kirie—grows up to be a member of the World Health Organization. As a crisis threatens the Harmony of the new world, Tuan rediscovers another member of her suicide pact, and together they must help save the planet…from itself.
10. High Speed! Free! Starting Days
Release Date: December 6, 2015
Synopsis: Haruka Nanase feels something special when he touches water. The medley relay was the last competition he was able to participate in during elementary school. Haruka, along with Makoto Tachibana, Nagisa Hazuki, and Rin Matsuoka, saw something they'd never seen before. In spring, with the cherry blossoms in full bloom. Haruka moves on to Iwatobi Middle School with Makoto and starts a new life. Both enter the swim team, and plan to compete in the medley relay together with Asahi Shiina and Ikuya Kirishima. All four students have different objectives and ways of thinking, and different baggage they're carrying, and so their practice for the relay hasn't been going well.
11. Wake Up,Girls! Beyond the Bottom
Synopsis: In the story of the original anime and film, Green Leaves Entertainment is a tiny production company on the verge of going out of business in Sendai, the biggest city in Japan's northeastern Tohoku region. The agency once managed the careers of magicians, photo idols, fortune-tellers, and other entertainers, but its last remaining client finally quit. In danger of having zero talent (literally), the president Tange hatches an idea of producing an idol group. On the brash president's orders, the dissatisfied manager Matsuda heads out to scout raw talent. Matsuda makes a fateful encounter with a certain girl…
Last Updated on March 21, 2021 by Yu Alexius