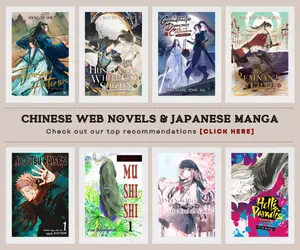 The upcoming anime film The Empire of Corpses released its web-exclusive final promotional video on its official website. The Empire of Corpses is one of the three upcoming anime films based from the works of the late novelist Project Itoh (the other two films are Harmony and Genocidal Organ).
The Empire of Corpses Storyline:
The story of The Empire of Corpses takes place in 19th century Europe, and revolves around John Watson. He is scouted by the government to become a secret agent. However, Watson lives in a world where "Frankensteins" — human corpses that are re-purposed with a false soul in order to use them as laborers — are used to improve industrial development.
The following are the stars for The Empire of Corpses:
Yoshimasa Hosoya as John H. Watson, a medical student at the University of London
Ayumu Murase as Friday, also known as Noble_Savage_007
Taiten Kusunoki as Frederick Barnaby, a captain in Great Britain's army
Daiki Yamashita as Nikolai Krasotkin, a young man from Russia's Third Department of His Imperial Majesty's Own Chancellery
Shinichiro Miki as Alexei Karamazov, a Russian priest
Kana Hanazawa as Hadary Lilith, the president's secretary from America
Akio Ohtsuka as M, commander of Great Britain's "Walsingham Organization"
Among the three films based on Project Itoh's works, The Empire of Corpses is the first to hit the theaters in Japan on October 2. The other films; Genocidal Organ is slated for November 13 while Harmony will open in theaters in December 4. The three films will be release in the North America in 2016 by Funimation and all of the theme songs for the three movies were perform by EGOIST.
While the three films were based from the works of the same author, each of the film adaptation's director and animation studio differs from each other. The Empire of Corpses is directed by Ryoutarou Makihara at WIT STUDIO. Genocidal Organ is directed by Shukou Muraseat manglobe while Harmony is directed by Takashi Nakamura and Michael Arias at Studio 4°C.
Which of these promising films are the one you're really excited for? You may drop a comment below to give your answers and opinions and check this anime blog for updates.
Last Updated on January 31, 2021 by Yu Alexius