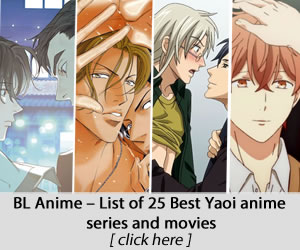 According to the 12thand final episode of the Gate: Jieitai Kanochi nite, Kaku Tatakaeri / GATE anime series that aired last Saturday, the show will return on January 2016 to continue with a second cour (quarter of the year). GATE anime series second cour will cover "Flame Dragon Arc" of the Gate (novel series) by Takumi Yanai on which the show was based.
GATE (Gate: Jieitai Kanochi nite, Kaku Tatakaeri) Storyline:
The military fantasy series begins when a gate appears in Tokyo's Ginza district sometime in the 21st century. From the gate pours out monsters, knights from middle-age Europe, and other fantasy-like beings, and they kill many of the citizens of Tokyo. This event is known as the Ginza Incident.
The government sends a small group of soldiers from the Japanese Self-Defense Forces to the alternate world beyond the gate. Led by otaku soldier Yōji (voiced by Junichi Suwabe), they find that the villages in the world are being attacked by a dragon. An elf girl (Hisako Kanemoto) who is a survivor from the dragon's rampage joins the group in their travels across the dangerous new world.
The anime series was directed by Takahiko Kyōgoku at A-1 Pictures with Tatsuhiko Urahata handling the series composition. Designing the anime characters is Jun Nakai and composing the music is Yoshiaki Fujisawa. Serving as the sound director is Yukio Nagasaki with GENCO producing the GATE anime series.
Last Updated on January 31, 2021 by Yu Alexius