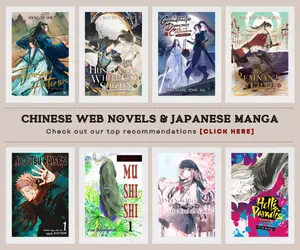 Raikō: "I will definitely not forgive those who exploit the weakness of people's hearts"
Seimei: "The spirits (mononoke) are phantoms who reveal people's hearts"
Kintoki: "I will serve. Because I serve only one person."
Yasusuke: "I will follow the path I believed in when I was right."
Fujiwara Michinaga: "There will forever be glory under the reign of the emperor and light palace."
Ashiya Dōman: "I am darkness—darkness without light."
Garo: Guren no Tsuki cast members include Romi Park, Akiko Yajima, Daisuke Namikawa, Tomokazu Seki and Kenyuu Horiuchi. However, it wasn't reveal yet which characters these voice cast members will play. In the teaser video, it was also shown that there's a possible sixth cast but no equivalent character yet. The anime will premiere on October 9 at TV Tokyo and will run for two courses.
Last Updated on January 27, 2021 by Yu Alexius