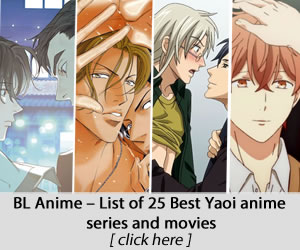 The promotional video for the upcoming anime adaptation of Kouta Hirano's Drifters manga has been revealed during the Kyoto International Manga Anime Fair event on Saturday. The video was released by NBC Universal Entertainment Japan; it notes that the anime is celebrating the 70th anniversary of Shonengahosa which is the publisher of the original manga. The video also outlines the main staff for the anime series.
Drifters Original Storyline:
The story of the manga centers around Shimazu Toyohisa, the real-life samurai who fought in the pivotal Battle of Sekigahara. In his dying moments, Shimazu is transported to a world of magic with other famous warriors throughout history. These warriors are forced to fight each other in an endless battle.
Directing the
Drifters anime series
is
Kenichi Suzuki
together with
Hideyuki Kurata
as the one handling the series composition and the scripts. Writing the scripts together with Kurata is
Yousuke Kuroda
while
Ryoji Nakamori
serve as the chief animation director as well as the character designer.
The following are the rest of the staff:
Setting Research: Seiichi Shirato
Art Director: Ken'ichi Tatefuji
CG Producer: Garyo Tanaka
CG Director: Tomohisa Takae
Color Key: Haruko Nobori
Sound Director: Yota Tsuruoka
Letter Design: Setta
Editing: Kiyoshi Hirose
Production: Drifters Production Committee
The premiere date for Drifters anime series is not revealed yet but it will be announced in the coming days so make sure to check Yu Alexius anime blog for updates. For opinions about this anime, feel free to drop a comment below.
Last Updated on January 31, 2021 by Yu Alexius