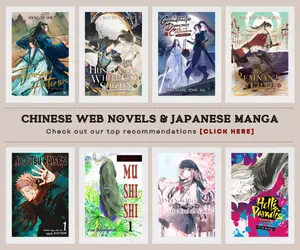 The second promotional video for the upcoming anime series Dance with Devils has been unveiled by the game developer Rejet last Saturday. The PV first debuted at the Kyoto International Manga Anime Fair this weekend. The opening theme song "Kakusei no Air" by the anime's Lind voice actor Wataru Hatano has been featured in the promo video together with the ending theme song "Mademo★iselle" by Pentacle★. Main voice actors Sōma Saitō, Hatano, Takashi Kondo, Subaru Kimura, and Daisuke Hirakawa composed the Pentacle★.
Dance with Devils will premiere on October 7, 2015 at Tokyo MX, the series will also air on Sun TV and BS Fuji.
Dance with Devils Plot:
The story revolves around Ritsuka Tachibana, a female second-year high school student who attends Shiko Academy in Shiko Town. She enjoyed her school life while living with her mother Maria, but one day, that balance fell into ruin. The anime is a story of Ritsuka being loved and being attracted to demons.
Dance with Devils cast includes:
Sōma Saitō as Rem Kaginuki, a young man who is the president of Shikō Academy, but is in fact a devil. He has a hard-working personality, but also has a cool personality.
Wataru Hatano as Lind Tachibana, a third-year in high school and the heroine Rikka's elder brother. He is an exorcist who hunts devils, and has a cool and stoic personality.
Takashi Kondo as Urie Sogami, a devil and the vice president of Shikō Academy. He is an elite dream devil who is known by people all throughout the devil world, and is very popular with the ladies.
Subaru Kimura as Mage Nanashiro, a devil and the secretary of the Shikō Academy student council. A confident and self-centered young man, he lives impulsively.
Daisuke Hirakawa as Shiki Natsumezaka, a fallen angel and the treasurer of the Shikō Academy student council. He is a strange person even within the academy, and is always aloof.
Himika Akaneya as Ritsuka Tachibana, a 16-year-old second-year high school student. She is an utterly ordinary girl who lives with her mother.
Risae Matsuda as Azuna Kuzuha, Ritsuka's schoolmate and close friend
Kazutomi Yamamoto as Roen, the Kagenuki family's Pomeranian who follows Rem around a lot, especially to the 3rd library.
Yuuto Suzuki as Jek, a mysterious man who attacks Ritsuka. It seems as though he is searching for the "Prohibited Grimoire."
Tatsuhisa Suzuki as an unnamed character who is the only person not a member of the student council who goes in and out of the 3rd library freely.
The Dance with Devils anime series is directed by Ai Yoshimura at Brains Base and Tomoko Konparu is in charge of the series scripts which are based from original story by Grimoire Henshūshitsuand the original concept of Rejet's Daisuke Iwasaki.Providing the original manga character designs is Rejet's Hirotaka Maeda and Yuka Takashina as the one adapting the original designs into anime. Dance with Devils music is compose by Elements Garden and it will be produce by Elements Garden's Junpei Fujita and DIVE II Entertainment.
What are your opinions about Dance with Devils anime adaptation so far, are you excited for it? Feel free to drop your comments below and keep on checking this anime blog for more updates.
Last Updated on January 31, 2021 by Yu Alexius