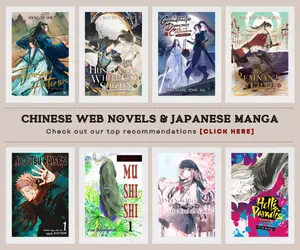 Hiroshi Mori's Subete ga F ni Naru (Everything Becomes F or The Perfect Insider) novel will have an anime adaptation. It was titled The Perfect Insider and the cast, theme song artists and the premiere date has been announced last Thursday from the show's official website.
The Perfect Insider story:
The story of the original Subete ga F ni Naru novel revolves around Sōhei Saikawa, a member of the Saikawa Research Lab. He goes on a vacation held by the lab, and Moe Nishinosono, the daughter of his mentor, joins the group on their vacation despite not being a part of the lab. There, the two end up finding a corpse. The two work together to solve the mysteries of what becomes a serial murder case.


The Perfect Insider cast includes:
Yasuyuki Kase as Sōhei Saikawa
An associate professor of architecture at National Nagano University. He has gained the good will of Moe, but he doesn't particularly care about her. He is extremely intelligent, he has detached himself from the world, and he doesn't care at all about fashion. He loves coffee and cigarettes, but he hates watermelon, red beans, and soybean flower.
Atsumi Tanezaki as Moe Nishinosono
The daughter of Sōhei's mentor, and a first year student in the architecture department of National Nagano University. She is a beautiful young woman from a high-class family. She has excellent insight, powers of observation, and calculation skills, but sometimes her thoughts jump to extreme conclusions. She loves the sound of car engines and mystery novels. She hates dried shiitake mushrooms, but because she believes they are good for anemia, she enduringly eats them every day.
Ibuki Kido as Shiki Magata
A genius programmer who was accused of killing her parents when she was 14, but she was found innocent due to her psychological condition. She lives in isolation at a private research lab on a remote island.
The opening theme song "talking" will be performing by KANA-BOON while Scenario Art will perform the ending song "Nana Hitsuji." The The Perfect Insider anime will premiere on Fuji TV's Noitamina programming block on October 8.
The upcoming anime is directed by Mamoru Kanbe at A-1 Pictures. In charge of the series composition is Toshiya Ono while Kenji Kawaiis composing the music. The original character designs were drawn by Inio Asano. 
Last Updated on January 27, 2021 by Yu Alexius