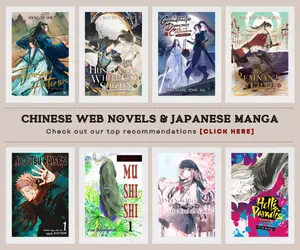 Here's the list of 33 anime series that you should look forward this fall 2015:
September 24
Yui Komori may (or may not) have attained vampire status, but due to her inexplicable links to the Sakamaki clan her life remains somewhat unchanged. Yet troubled by new dreams and apparitions mentioning a mysterious "Eve", Yui's life is suddenly once again – quite literally – turned upside down when she and the Sakamaki brothers
October 2
The battle action novel series revolves around Youtarou Hanafusa, a young man who is part of the last remaining order of knights in the 21st century, "Knights of the World." As he fights as the mysterious Knight Lancer, he must hide his identity behind a mask.
October 2
Third season of Miss Monochrome: The Animation.
October 3
The Academy City on the water, Rikka (otherwise known as Asterisk) is the world's largest stage for the integrated battle entertainment, "Star Wars Festival." The young boys and girls of the "Starpulse Generation" belonging to the six academies made their wishes with Shining Armaments in their hands, vying for supremacy—Amagiri Ayato is one of them.
Ayato arrived at Rikka at the invitation of the Student Council President of the Seidoukan Academy, Claudia, and right after that he incurred the wrath of the "Petalblaze Witch" Julis, and ended up having to duel her.
The greatest academy battle entertainment, begins here!
October 3
Qwenthur came to the Alaskan military base to study Objects, the new weapons that have completely revolutionized war as we know it—battles are fought by soldiers controlling Objects far away from harm; however, when he starts to get close to Object pilot Milinda, will he discover the grim truth behind Heavy Objects?
October 3
In modern Japan, where history has strangely overlapped with reality. There, seven "Kings" with great superpowers existed. Along with their clansman to whom they shared their own power with, the kings each formed clans. Order bound by blue, red flames that cause chaos, irregularities that shine in white, and reforms branched off into green. The Kings, each with their own abilities, now…
With "jungle" once again jumping back into action, the fates of the various Kings are brought together.
October 3
October 3
The "school sword action" story revolves around Magic Knights, modern magic-users who fight with weapons converted from their souls. Ikki Kurogane goes to a school for these Magic Knights, but he is the "Failed Knight" or "Worst One" who is failing because he has no magical skills. However, one day, he is challenged to a duel by Stella, a foreign princess and the "Number One" student. In this duel, "the loser must be obedient for life."
October 3
Continuation of Soukyuu no Fafner: Dead Aggressor – Exodus.
October 4
Life at the Rainy Color café can never be described as boring. The arrival of the Koga brothers from England—Noel, always brimming with curiosity, and Nicola, somewhat shy and conservative—ensures that their sibling, café manager Shion, is kept on his toes. There's also another newcomer, cameraman/photographer Jun Arisawa, who holds a mysterious connection to café owner Koji Amami. Last but not least, there's a special photograph that incites all kinds of heartfelt and comedic reactions from the Rainy Color crew!
October 4
Gift, a world covered in glittering blue crystals called gifdium. Sougo Amagi is a boy who lives in the town of Garden Indigo, which has prospered from the mining of these crystals. Sougo, whose hobby is collecting rare crystals, one day becomes involved in a dispute between classmates Kaon, Roman, and Otto. He wanders deep into the ruins of a mine and discovers an underground lake. There, Sougo meets a mysterious girl with blue hair and red eyes. Who is this girl, and what will their meeting bring? The door to an adventure opens with their newly formed bond.
October 4
According to a notice displayed at Shosen Book Tower in Akihabara, the anime adaptation of Monogatari Series: Final Season's Owarimonogatari will air on TV in Fall 2015. Production of the series was hinted last week when animator Hiroko Kazui listed Owarimonogatari on her online portfolio. In 2012, animation studio Shaft announced it would be animating all of Nisio Isin's Monogatari Series novels.
When I came to, I realized I was standing in the middle of a vast, snowy plain I knew nothing of. I didn't know how I got there. And to add to that, I couldn't remember anything, not even my name. I stood there, dumbfounded at my absurd situation. But then, as if to spite me further, a gigantic monster suddenly appeared, an insect-like creature that began to bear down on me. I tried desperately to run, but it cornered me into a hopeless situation. It was then that the girl appeared. Her name was Kuon. It was this beautiful girl, who bore an animal's ears and tail, that saved my life.
It will be a brand new series with an original story not presented in the World Trigger manga, and with new characters and concepts.
Which of these anime are your favorites? Which one is going to dominate this season? You can drop a comment below and tell us which of these new anime excites you the most.
Last Updated on January 31, 2021 by Yu Alexius