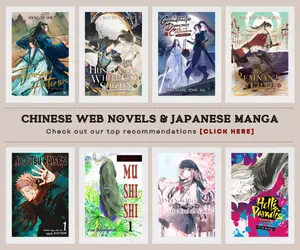 A promotional teaser video for the upcoming PlayStation game Valkyrie Drive -Bhikkhuni-has been released by Marvelous last Friday. It features the song "Blood Drive" by Hitomi Harada together with clips from the Valkyrie Drive -Mermaid- anime series.
The will be ship in Japan on December 10 at a price of 6,980 yen (about US$56) for its standard edition. There's also the limited edition "Nyū Nyū DX Pack" version of the game that includes a specially-designed box, a visual book with character designs and other illustrations, a drama CD, original packaging and an original soundtrack. The limited edition will be available at a retail price of 8,480 yen (US$68).
Additional stuffs will be given to those who purchase the first copies of the game and these stuffs includes a DLC card for swimsuit costumes each with different motifs of the "Mermaid," "Bhikkhuni," and "Siren" islands depicted in the various entries in the multimedia franchise. Different shops such as Gamers, Animate, Softmap, Amiami, and more will also have various bonuses such as mouse pads, tapestries and bromide cards.
The "aggressive enormous breasts hyper battle" game will star:
Aya Suzaki as Rinka Kagurazaka
Kanae Itō as Ranka Kagurazaka
Yōko Hikasa as Momo Kuzuryu
Yumi Hara as Mana Inagawa
Ayano Yamamoto as Manpukumaru Chang
Yu Kobayashi as Viola
Risa Taneda as Koharu Tsukikage
Ai Kakuma as Echigoya
The game is developing by Meteorise and Marvelous serves as the game publisher. The characters for the game were designed by Mana Kakkowarui and Kenichirō Takaki, who is the Senran Kagura original creator, is serving as the "enormous breasts" producer.
The upcoming anime series Valkyrie Drive -Mermaid- will premiere on October and it stars Mikako Izawa and Yuka Iguchi.
The "beautiful girl sexy battle action" anime is set on five artificial islands. A girl named Mamori Tokonome is transferred to one of those islands, "Mermaid." When Mamori is attacked, a newly transferred girl named Mirei saves her. The enemy doesn't stop, however, and the two are soon cornered. Just when they think all hope is lost, Mirei kisses Mamori, and Mamori turns into a sword. Mirei then wields the sword and launches a counterattack against their enemies.
Last Updated on January 23, 2021 by Yu Alexius