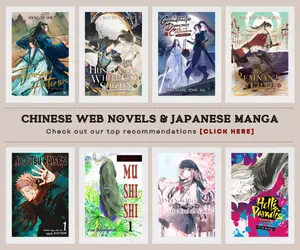 Ragna Crimson is an upcoming anime from the Fall 2023 lineup. It is an adaptation of the manga series of the same name by Daiki Kobayashi. The anime is being produced by Square Enix and will be directed by Ken Takahashi, who is also known for his previous works on various popular anime like Demon Slayer, Fire Force, Jujutsu Kaisen, BOFURI, and The Rising of the Shield Hero to name a few of them.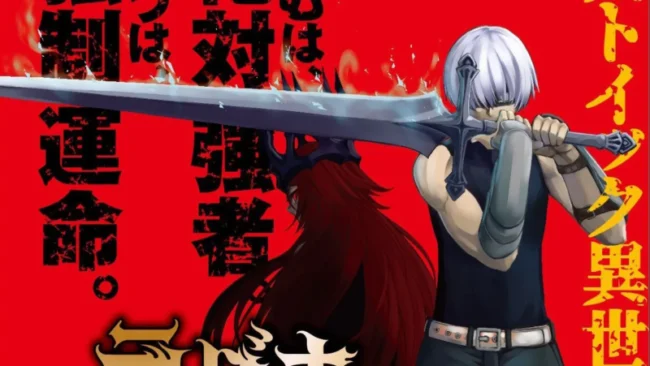 Ragna Crimson is set in a world where dragons rule the sky, sea, and land. Humans who wish to fight them and win must surpass the limits of normal human strength. The story follows Ragna, a dragon hunter who is set on victory at any cost. He joins forces with the mysterious Crimson, who shares his goal of destroying the dragon monarchs.
The anime is scheduled to premiere in Japan on October 1, 2023. If you are a fan of action-fantasy anime, then you should definitely check out Ragna Crimson. It has a strong cast and production team, and it looks like it will be a very exciting anime to watch.
10 Anime like Ragna Crimson
If you are looking for other anime that are similar to Ragna Crimson, then here are 10 recommendations. These anime all feature similar themes of action, fantasy, and adventure. They also have strong casts and production teams, so you can be sure that you will be entertained.
Claymore (2007)
Claymore is set in a world where demons roam the land and prey on humans. To protect themselves, humans have created a group of female warriors known as Claymores, who are half-human and half-demon. The Claymores are equipped with large swords called Claymores, which they use to hunt and slay demons.
The story follows Clare, a Claymore who is on a quest to avenge the death of her friend and comrade, Teresa. She is joined on her journey by a young boy named Raki, who becomes her apprentice.
Fairy Tail (2009)
Fairy Tail is set in a world where magic is commonplace. Mages often join guilds to work together and complete quests.
The story follows Lucy Heartfilia, a young mage who dreams of joining the Fairy Tail guild. She meets Natsu Dragneel, a fire-breathing dragon slayer, and Happy, a flying cat. Together, they embark on adventures and complete quests for the Fairy Tail guild.
Fullmetal Alchemist: Brotherhood (2009)
Fullmetal Alchemist: Brotherhood is set in a world where alchemy is the science of manipulating matter.
The story follows Edward and Alphonse Elric, two brothers who attempt to bring their mother back to life using alchemy. However, their experiment goes wrong, and Edward loses his arm and leg, while Alphonse loses his entire body. Edward binds Alphonse's soul to a suit of armor, and the two brothers set out to find the Philosopher's Stone, which is said to be able to restore their bodies.
Hunter x Hunter (2011)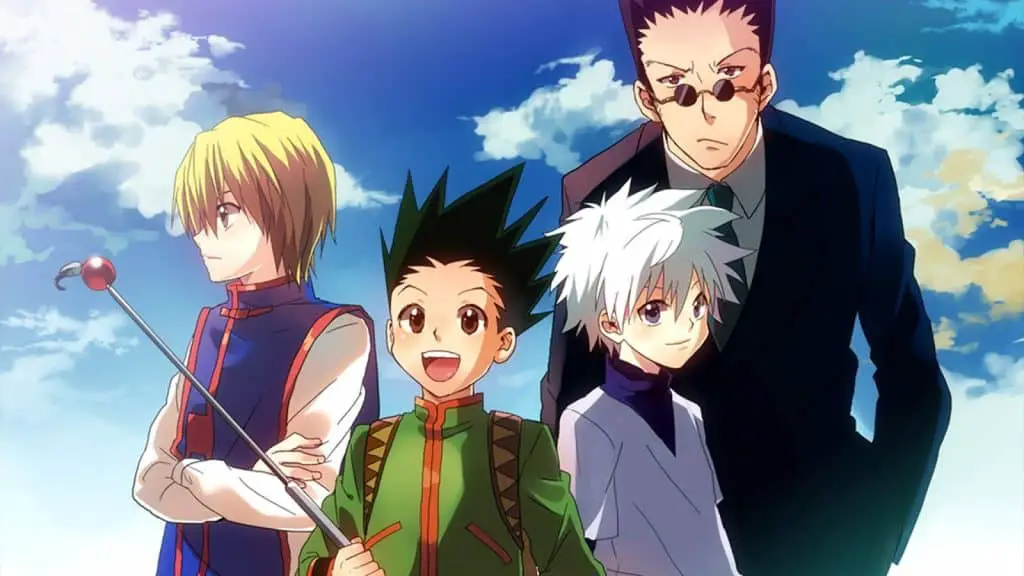 Hunter x Hunter is set in a world where Hunters are individuals who specialize in various fields, such as hunting, treasure hunting, and assassination.
The story follows Gon Freecss, a young boy who dreams of becoming a Hunter like his father. He takes the Hunter Exam, and meets other aspiring Hunters along the way, including Killua Zoldyck, Kurapika, and Leorio Paradinight.
Is It Wrong to Try to Pick Up Girls in a Dungeon? (2015)
Is It Wrong to Try to Pick Up Girls in a Dungeon?, also known as Danmachi, is set in a world where dungeons are located in underground labyrinths below the city of Orario. The dungeons are filled with monsters and treasure, and adventurers explore them in search of fame and fortune.
The story follows Bell Cranel, a young and inexperienced Adventurer who dreams of becoming the greatest Adventurer of all time. He meets a goddess named Hestia, who agrees to become his Familia (family) and help him achieve his goal.
Knights & Magic (2017)
Knights & Magic is set in a world where giant mecha known as Silhouette Knights are used in warfare.
The story follows Ernesti Echevarria, a young boy who loves to design Silhouette Knights. He is reincarnated into this world with a genius intellect, and he uses his knowledge to design new and more powerful Silhouette Knights.
The Ancient Magus' Bride (2017)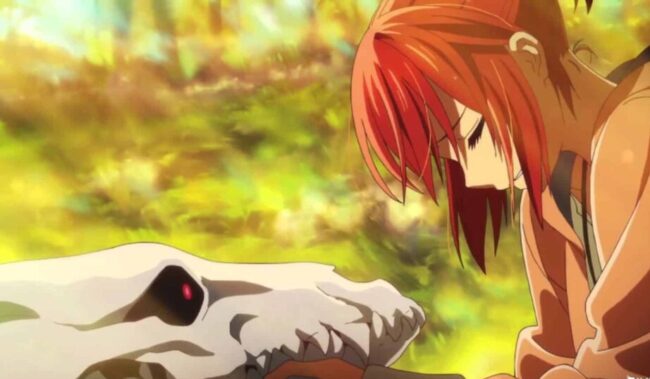 The Ancient Magus' Bride is set in a world where magic and the supernatural exist.
The story follows Chise Hatori, a young girl who is sold to a Magus named Elias Ainsworth. Chise becomes Elias' apprentice, and she learns the ways of magic from him. What's the common denominator that makes this an anime like Ragna Crimson? Well, Chise was cursed by a dragon, the fantasy side of this anime is simply spectacular.
Overlord (2015)
Overlord is set in a virtual reality game world called Yggdrasil.
The story follows Momonga, a powerful player who is trapped in the game world after the game servers shut down. Momonga uses his powers to conquer the game world and become its overlord.
Re:ZERO -Starting Life in Another World- (2016)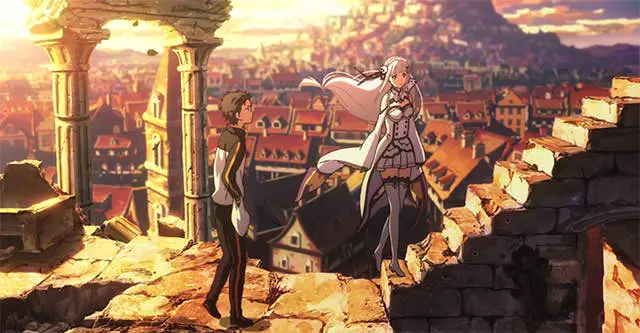 Re:ZERO -Starting Life in Another World- is set in a fantasy world. The story follows Subaru Natsuki, a young man who is transported to another world. Subaru dies shortly after arriving, but he is mysteriously resurrected. Subaru learns that he has the ability to return to a previous point in time after he dies. He uses this ability to try to change the past and save himself and his friends.
Peach Boy Riverside (2021)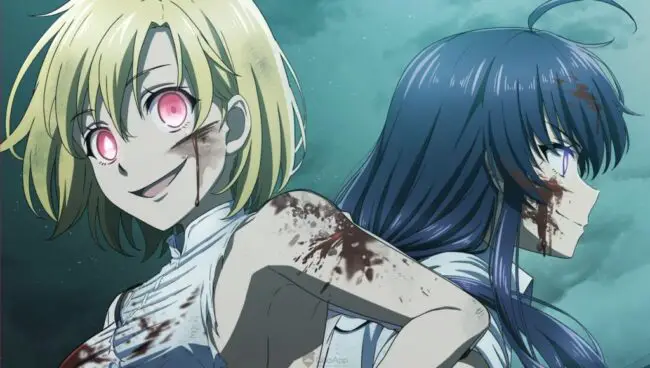 It is an action fantasy anime set in a world where humans, demi-humans, and oni are at odds with each other. The story follows a princess named Sally and a boy named Mikoto who travel together to fight the oni and protect humanity. Peach Boy Riverside has a similar theme of humans fighting against powerful monsters as Ragna Crimson.
Further down the list of anime like Ragna Crimson, we can recommend shows like Berserk, Sorcerer Stabber Orphen, Plunderer, Dragon Raja, To the Abandoned Sacred Beasts, Drifting Dragons, and Mushoku Tense: Jobless Reincarnation.