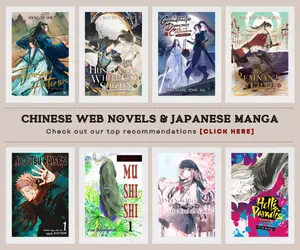 Are you a fan of action-packed anime filled with magic, adventure, and muscular protagonists? If you are, then you're in for a treat!
In this post, we've compiled a list of 10 anime that are just like Mashle: Magic and Muscles. But first, let's talk about the Spring 2023 anime – Mashle, an anime from A-1 Pictures and directed by Tomoya Tanaka, who previously worked on shows like Sword Art Online III, Engage Kiss, and Visual Prison to name a few of them. It is adapted from a manga of the same title by Hajime Koumoto.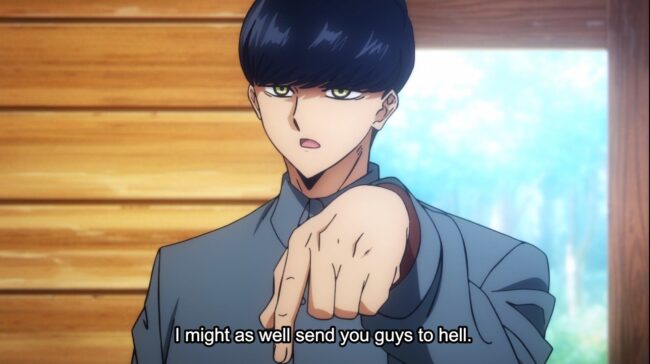 Mashle follows the story of Mash, who lives in the forest with his father. In a world where magic is everything and determines one's social status, Mash harbors a secret – he can't use magic. Despite this, he has become a fitness god through his daily training. When his secret is discovered, he is enrolled in a magic school where he must compete with others. To become a Divine Visionary, an exceptional student revered as one of God's chosen, Mash will have to fight his way to the top using his muscles instead of magic.
One Punch Man
Mash and Saitama share a lot of similarities which anime fans may find to be comically OP and they're even both simpleminded as they get things done with just their brute force alone. One Punch Man follows the story of Saitama, a superhero who can defeat any enemy with a single punch. Despite his incredible power, he struggles to find a worthy opponent.
Black Clover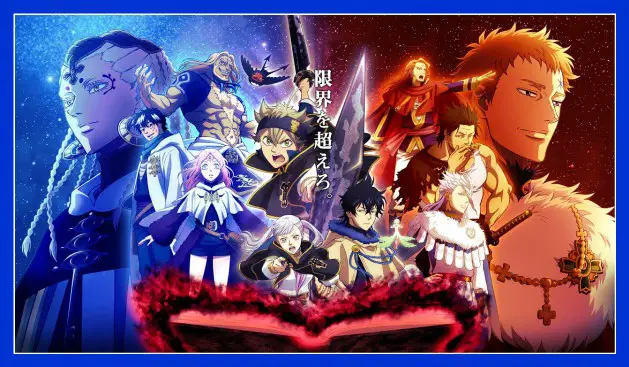 This popular shounen anime is the first thing that comes to my mind when I read the plot of Mashle, it follows Asta, a young boy born without any magical abilities in a world where magic is everything. Despite his lack of magic, Asta dreams of becoming the Wizard King, the most powerful wizard in the kingdom. Alongside his rival and best friend Yuno, Asta joins the Magic Knights and battles against evil forces threatening the kingdom.
Mob Psycho 100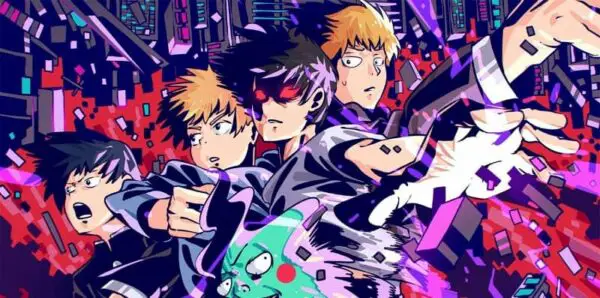 Mashle: Magic and Muscles and Mob Psycho 100 share some similarities, particularly in their unique take on superpowers. While Mob Psycho 100 features an overpowered psychic who tries to control his powers, Mashle revolves around a character with immense strength in a world where magic reigns supreme. Both anime showcase nontraditional heroes who must navigate a world of powerful beings with their own set of rules. They also both feature action-packed fight scenes and have a strong emphasis on character development, making them highly engaging for viewers who enjoy stories with complex, multifaceted characters.
Dr.STONE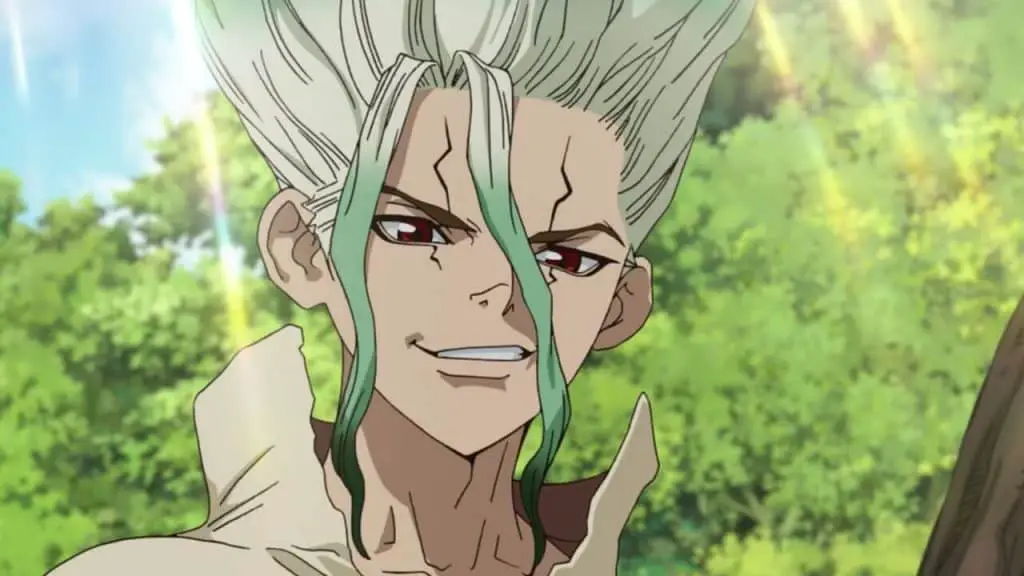 While Dr. Stone and Mashle share a similar character design style, they have different storylines and themes. Dr. Stone focuses on a post-apocalyptic world where the protagonist, Senku, uses his scientific knowledge to rebuild civilization. Mashle, on the other hand, is set in a magical world where the protagonist, Mash, has no magical powers but relies on his physical strength to overcome challenges. However, both series do share a common theme of using knowledge and intelligence to overcome obstacles, with Senku's scientific knowledge and Mash's cunning strategy and use of non-magic abilities.
Fairy Tail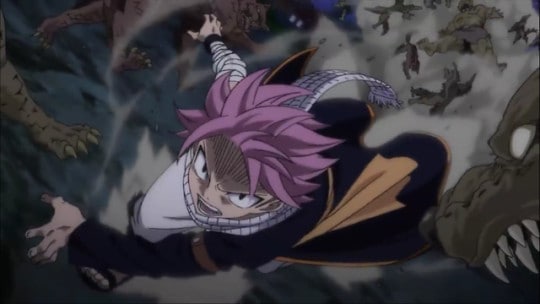 Fairy Tail and Mashle: Magic and Muscles are similar because they both have a strong emphasis on the bonds between characters, with an ensemble cast of unique and powerful individuals working together to overcome challenges. Both also feature a mix of action, humor, and emotional moments, with a focus on exploring the world and lore of their respective settings.
My Hero Academia
Deku and Mash feel like the same coin but with huge differences in personalities. Nonetheless, at the very core – they are both MCs who have no gifts like what their peers have. Deku has no quirk, and Mash has no magic but that didn't stop them. In the end, they find themselves excel at having physical strength than anybody else.
My Hero Academia takes place in a world where almost everyone has a superpower, known as a "quirk." The main character, Izuku Midoriya, dreams of becoming a hero despite being born without a quirk.
Ranking of Kings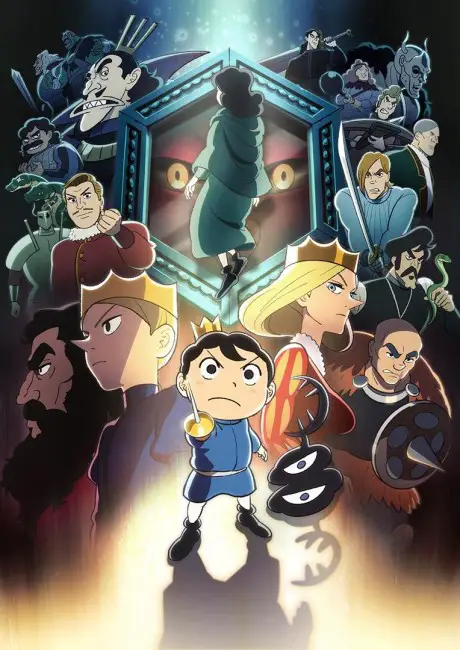 Ousama Ranking and Mashle: Magic and Muscles share similarities in their main characters' strengths and resilience, as well as their journeys to achieve their goals. Both series also feature a distinctive blend of action, adventure, and comedy, making them enjoyable for fans of the shonen genre.
Additionally, both anime showcase themes of friendship and loyalty among characters, which play a significant role in their respective stories. Overall, if you enjoy the action-packed and humorous elements of Mashle, then Ousama Ranking might be worth checking out.
Magi: The Labyrinth of Magic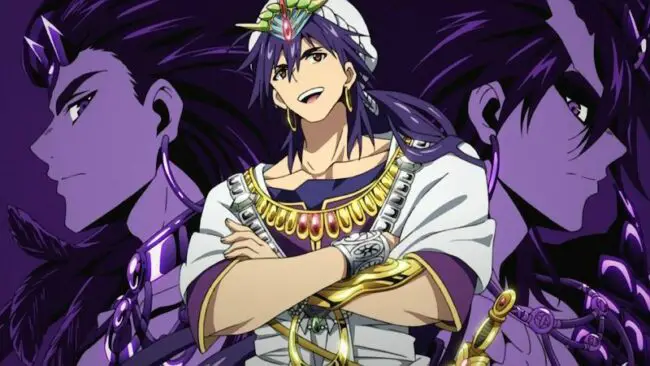 Magi: The Labyrinth of Magic is similar to Mashle in that both feature a world filled with magic, fantastical creatures, and adventure. The main characters also possess immense power and use it to protect their friends and allies. Both anime also explores themes of friendship, loyalty, and the pursuit of personal goals, making them enjoyable for fans of Mashle.
Radiant
In a world where monsters called "Nemesis" fall from the sky and infect people with a disease called "Sorcery Disease," Seth, a young boy who has survived the disease, sets out on a journey to find the source of the Nemesis and eliminate them. With his magical abilities and the help of his friends, Seth faces a dangerous world full of sorcerers and monsters.
Little Witch Academia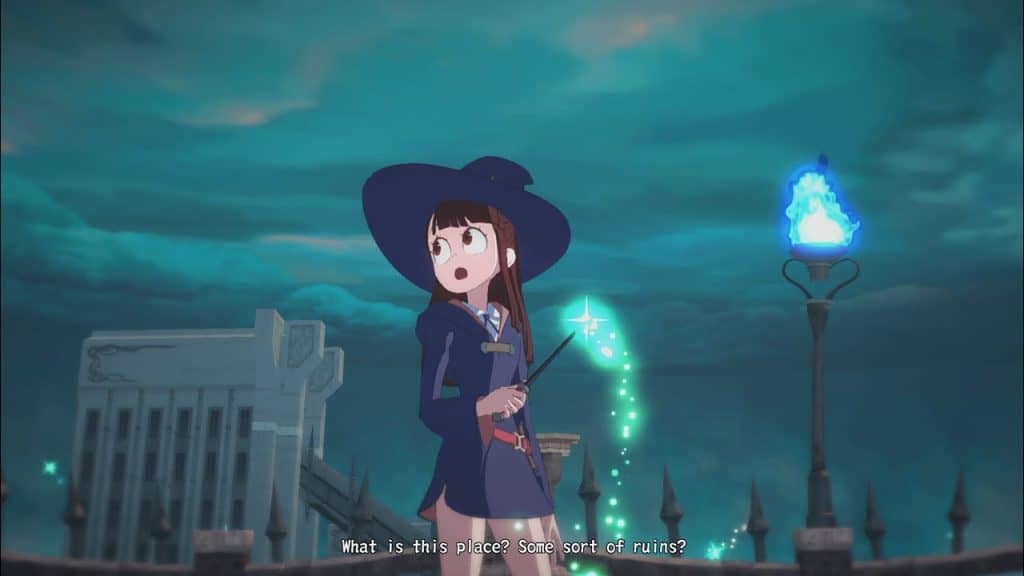 This anime is set in a magic academy and follows Akko Kagari, a young girl who dreams of becoming a witch like her idol, Shiny Chariot. Despite her lack of magical abilities, Akko enrolls in the Luna Nova Magical Academy and, with the help of her friends, embarks on a magical adventure filled with spells, broomsticks, and fantastical creatures.
Chivalry of a Failed Knight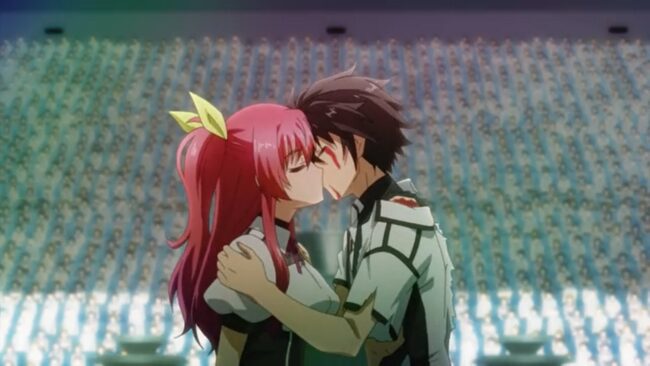 This anime takes place in a world where knights with magical abilities attend academies to hone their skills. The story follows Ikki Kurogane, another worst-ranked student who has a similar backstory to Mashle. He teams up with Stella Vermillion, a talented princess, to compete in the academy's Seven Star Sword Art Festival, a competition that determines the strongest knight in the school.
If you're a fan of Mashle and are looking for similar anime that feature action-packed battles, comedic moments, and lovable characters, then these 10 anime are worth checking out. Each one offers its unique take on the genre, but all share the same thrilling and entertaining elements that make Mashle so enjoyable. Whether you're a fan of magic, muscles, or both, these anime are sure to satisfy your craving for high-energy action and excitement.