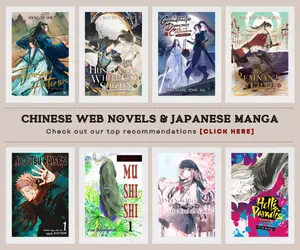 The anime industry had been evolving all these years and as time goes by, it also touches on several social issues from the real world I think one of my favorite progress is the inclusion of persons of color, or to be specific black characters, although it is still quite rare until now.
While racism and discrimination still exist in Japan in some form or another, time is changing but there may be still a long road ahead. In anime, it's great to appreciate having more black anime characters nowadays than it used to.
In fact, it must have been the culture of black people's appreciation for anime that somehow increased the appearance of black characters in anime recently. Such had been the trend albeit, slowly but we see more black characters in anime shows now that are not specifically created by Black creators. This diversity is something that I hope to get expanded on later on, and anime showcases or features more beyond the cliches of Japanese culture.
Nonetheless, let's go back to what the title of this post is all about. With the presence of black characters in anime nowadays, I must admit that some of them are characters that we can fall in love with at any time of the day. For all the anime fangirls out there, my gay heart is with you as I've prepared a list here of 10 of the hottest black male anime characters who will either steal your heart or simply take your breath away.
Ogun (Fire Force)
My favorite anime husbando from Fire Force is coming first on the list. It is Ogun Montgomery, the handsome black male boyfriend material of the 4th Squad. He's also mature and fun to be with such a great personality.
Ezekiel (Carole & Tuesday)
I still remember how Ezekiel's departure from Mars left a bit of bitterness in my lips but no one can argue that he's the hottest boy in Carole & Tuesday by a huge margin I dare see. The black male rapper and singer from Carole & Tuesday is the childhood friend of one of the MCs, and he has a burning soul and passion for his craft I think that's what we ought to love about him more than his stunning physical appearance.
Daiki Aomine (Kuroko's Basketball)
Next on the list is a character from an anime with many hot male characters and that is Kuroko's Basketball. Well, after all, I think basketball as a sport simply makes great players even more handsome, right? The guy s Daiki Aomine is technically black in color but was given more of a Japanese feature by the creator so he was quite different from the other black male anime characters in this list. Nonetheless, he is extremely hot, and oozing with so much confidence and personality.
Kaname Tosen (Bleach)
A dazzling and hot traitor is next on our list, it is Kaname Tosen from Bleach, one of the former captains of the 13 Court Squad.
Darui (Naruto Shippuden)
The 5th Raikage from Naruto is next, although I think his peak showcase of how awesome he is was way back in the Naruto Shippuden part of the entire series.
Crazy TJ (Appare-Ranman!)
From the rather underrated anime Appare-Ranman! from P.A. Works!, Crazy TJ is the blazing sun in the series that brought so much color and fun with his flamboyant personality.
Mugen (Samurai Champloo)
One of the three protagonists of the anime series Samurai Champloo, Mugen is quite peculiar or different. I think he is no boyfriend material but his vulgar and rude nature to the point of so much arrogance can be an entertaining part of him. Plus, he is no doubt to be a hot daddy type with quite a mysterious past.
Bob Makihara (Tenjho Tenge)
One thing I love about Tenjho Tenge? We have plenty of hot anime boys and girls. While I love Maya Natsume above them all, I am a huge admirer of Mitsuomi Takayanagi, but aside from him, this tall and muscular black male anime character named Bob is such a pleasing sight to behold. Though, he is usually seen with his girl who he pledged to protect at any cost. Oh, another thing that makes him hot, is his fighting style is Brazilian capoeira.
Kilik Rung (Soul Eater)
The hot-blooded black male anime guy from Soul Eater is next, that is Kilik Rung who always had a fiery soul in him and put his friends first most of the time. This young lad is no doubt a hot dude once he gets older.
Agil (Sword Art Online)
Finally, I am ending this list with Agil, a supporting character from the popular anime Sword Art Online. While he's already married, I think that doesn't erase the fact that he is smoking hot, isn't he? I think another plus factor is the fact that in real life he owns a cafe, which is a huge turn-on if you'll have to ask me.