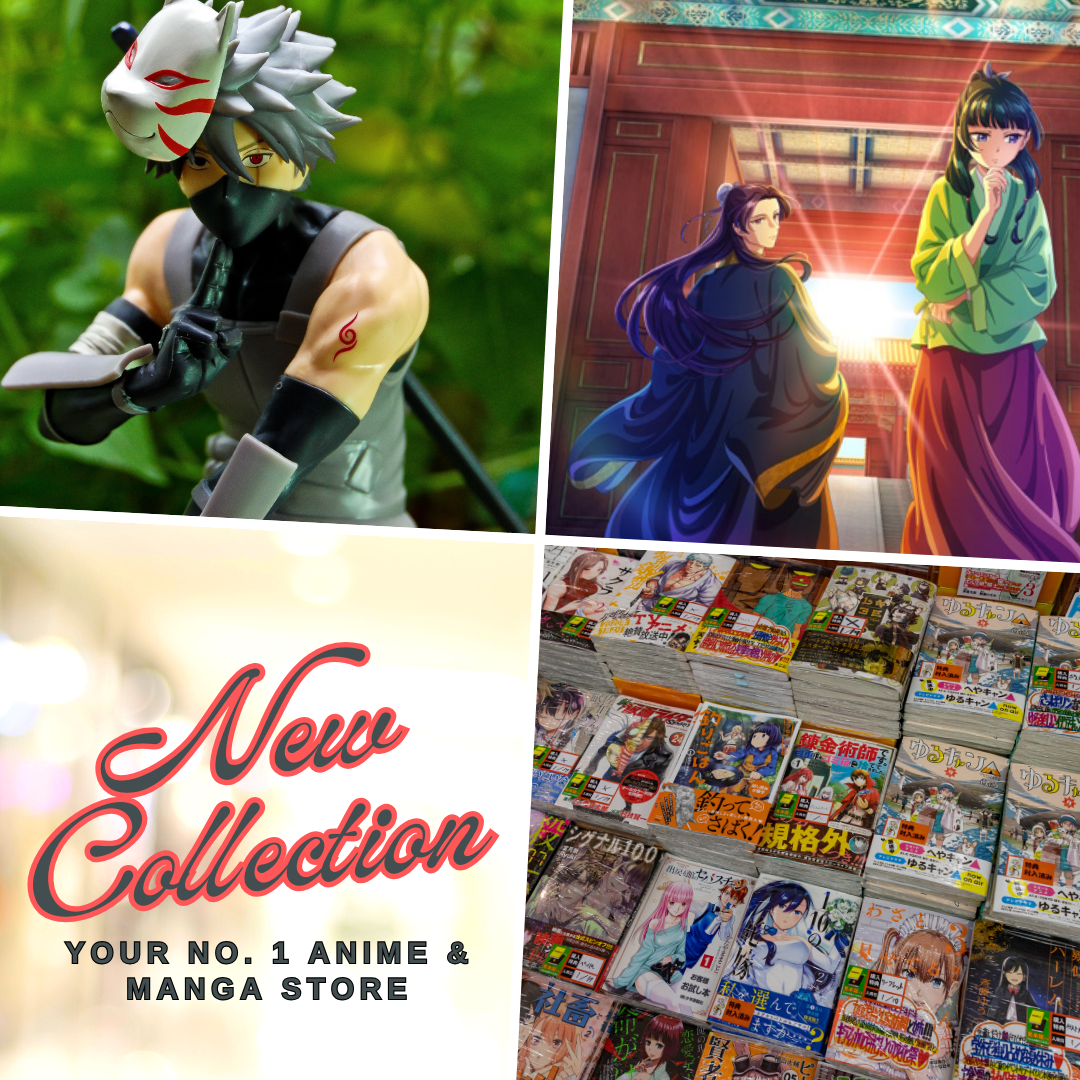 Glamour and allure, that's what we often think when we talked about fashion and in anime, it's quite rare to find such a gem since we don't usually get anime about the fashion industry. Nonetheless, there is still some show that embed fashion elements in its story while some was able to capture and chronicles what's really going on behind the glamourous stage of the fashion industry.
In line with this, I have prepared a list of anime about fashion and any themes related to it such as modeling, cosplaying, design creation, and even marketing that avid fans of fashion anime might want to check out. This set of anime also includes narratives and showcases of appreciation of clothing, makeup, and fashion accessories.
Smile Down the Runway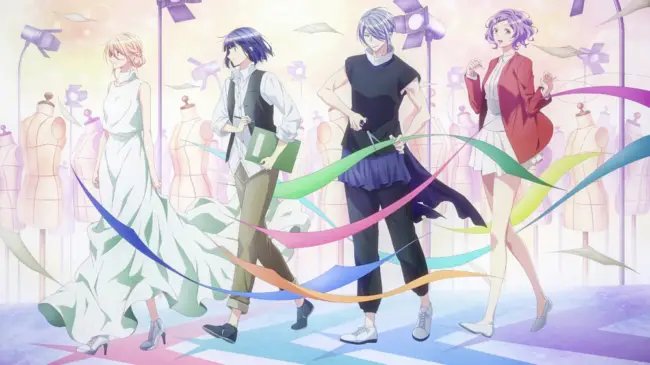 If we only think of fashion and the runway as a glamorous stage, then, we are simply ignoring all the hard work being put into work behind the stage and this is what this anime aims to show to the viewers. Behind the lights and glams, are dreams being put into reality, it is also a battlefield of ideas and creativity, where only the strongest and the most determined can take the runway, be it the model or the designer.
Smile Down the Runway follows the exciting and heartfelt story of aspiring models and designers as they worked hard to get closer to their dreams, no matter how hard or difficult the obstacles that stand in their way.
My Dress-Up Darling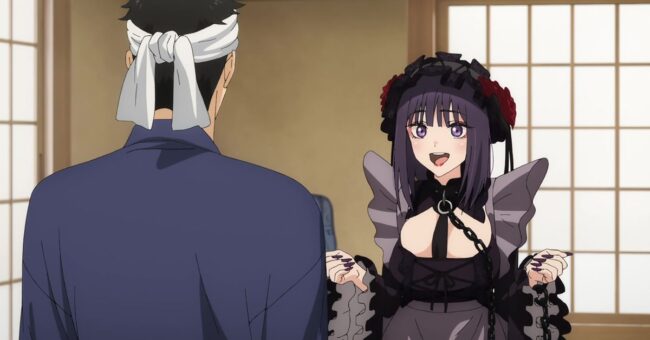 Coming up next is another familiar anime about fashion to many of you since My Dress-Up Darling became one of the most beloved series of 2022. So, this is a story about a guy who loves to make dresses for a Hina doll and his classmate, the popular girl who hides a deep secret. In the process, they became collaborators, with him as the designer and her as the model of clothes he designed in various cosplay events. The result is a hilarious yet genuine story of friendship which may end up being even more than that.
Neighborhood Stories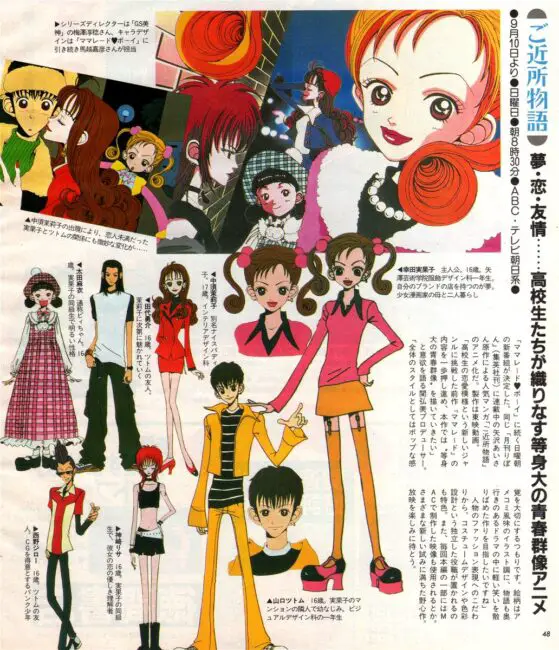 Also known as Gokinjo Monogatari is a story about a student who specialized in fashion design and the hilarious bond she shared with her popular neighbor whom she sees in a different light. Neighborhood Stories is about how youthful impulses cope with one's dreams, love, and friendship.
Paradise Kiss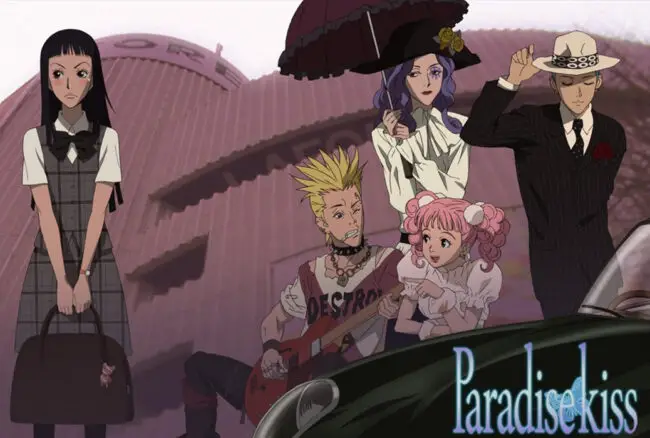 A classic anime about fashion and a whole lot more from 2005, this show from Madhouse is about a student who was asked to model for a new clothing line called Paradise Kiss! This anime is a story about taking risks and dealing with one's choices responsibly as every decision comes with accountability.
Princess Jellyfish
Beautiful and hilarious, Princess Jellyfish is a good Josei anime about fashion and geek culture. So we have an otaku MC whose world has been shattered by the arrival of a beautiful young man in their apartment who embodies almost everything she secretly wishes for. Hence, an exciting new journey for her has started outside of her usual boring routine of rejecting the world and its trends.
Bihada Ichizoku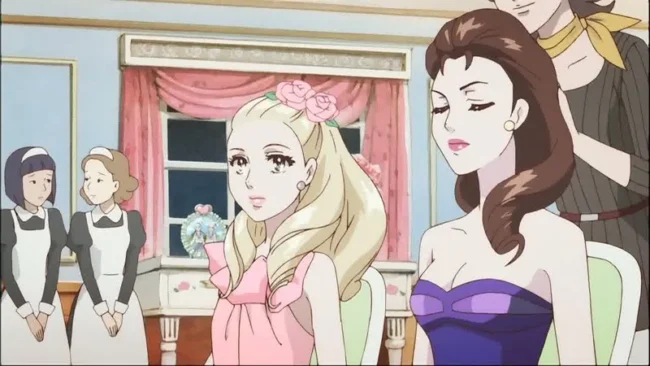 Next is a story about fashion and the working scene in the glam world. Here, we have the Bihada sisters as we follow them in the World Beautiful-Skin Competition in this drama and comedy anime about cosmetics and more.
My Dear Coco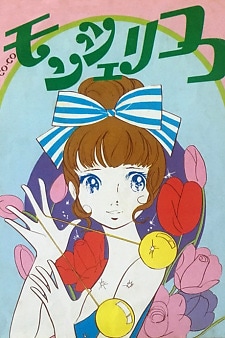 Mon Cheri CoCo is a classic anime from 1972 and was adapted from a manga by Waki Yamato in 1971. It is a story about a young woman who aims to become a famous fashion designer.
Artiswitch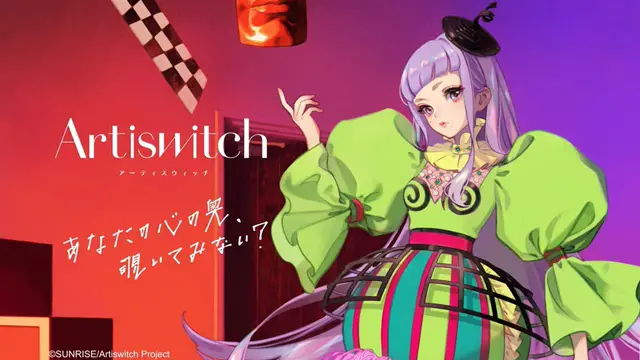 This trendy anime is quite peculiar but there's a lot of fashion or clothing appreciation here as the story also involves witchcraft since our MC is a witch named Nina. It gives off an urban-fantasy vibe with reference to LGBTQ themes and suicide through a deep psychological ride.
Fashion Lala: The Story of the Harbor Light
A bit of a Cinderella story, Fashion Lala follows the dream of a young girl who only wishes to be a fashion designer, to create dresses but her step-family does not believe in her talent. But with a little bit of magic, this anime from 1988 is turning out to be even more glamorous than what it looks like on the surface.
The Fashion Boy is Cool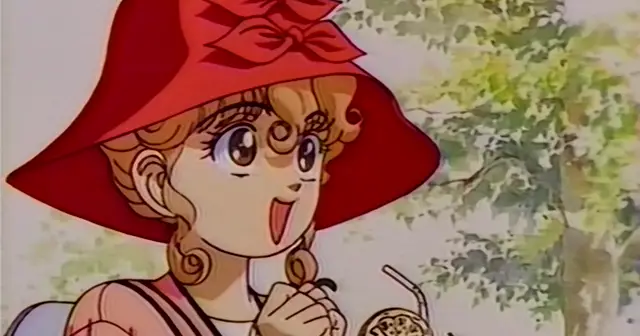 A bit of an overly done romance but this anime is all about fashion, glamour, and elegance as we follow the story of a young girl who set her eyes on an older and fashionable man. They started dating but will the initial attraction will last? That's what this story has to tell through its fashionable narrative.