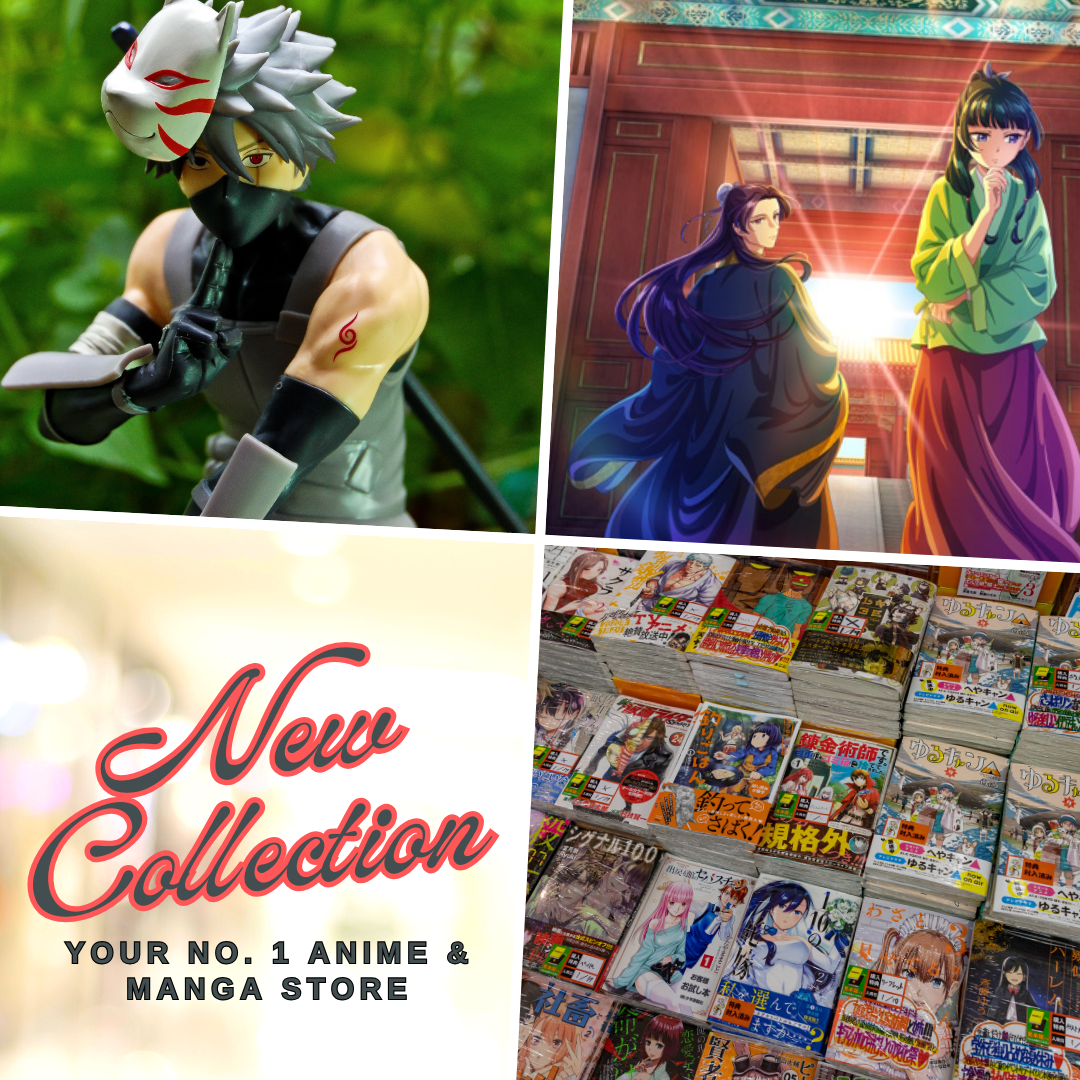 The Land of Miracles or shall I say the bromance adventure of two genius lads of difference as they compete with each other in finding a rare treasure but end up discovering a friendship like no other.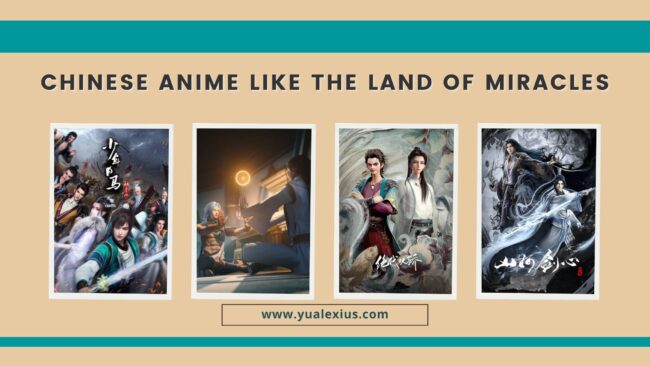 The series had been quite an exciting ride so far with the usual vibe of any cultivation and adventure donghua. The fact that it was adapted from a novel by Tang Jia San Shao makes it even more amazing and familiar as it gives off the same feeling as the stories that we often get from TJSS such as those from Soul Land, Throne of Seal, and The Magic Chef of Ice and Fire.
Now that the donghua has been out for several months since it premiered last July 23, 2022 on Youku, many fans are now asking, are there any similar donghua to The Land of Miracles? You guys have nothing to worry about as this is an easy question to answer and to make things convenient for everyone, I've listed here 10 Chinese anime like The Land of Miracles that you should check out next if you haven't watched them yet.
10 Chinese Anime Like The Land of Miracles
The Young Brewmaster's Adventure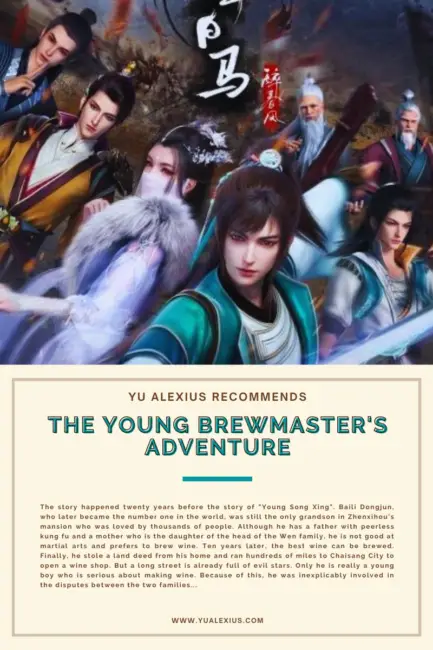 I just can't separate The Land of Miracles from The Young Brewmaster's Adventure as they aired alongside each other with the latter having been released on July 27. This new action and adventure donghua with every bit of politics and a martial arts story should also have its fair share of bromance and mild BL vibes that makes it alluring to many danmei fans out there. The Young Brewmaster's Adventure is the prequel story to Zhou Munan's Song of Adolescence which was adapted into donghua titled Great Journey of Teenagers.
Great Journey of Teenagers
A youthful journey of adventure in the martial arts world and finding special bonds in the process is what this donghua has to offer. Filled with action and teenagers' antics, it just stands in the same league as The Land of Miracles, albeit the Great Journey of Teenagers is a bit grounded in many elements.
Legend of Exorcism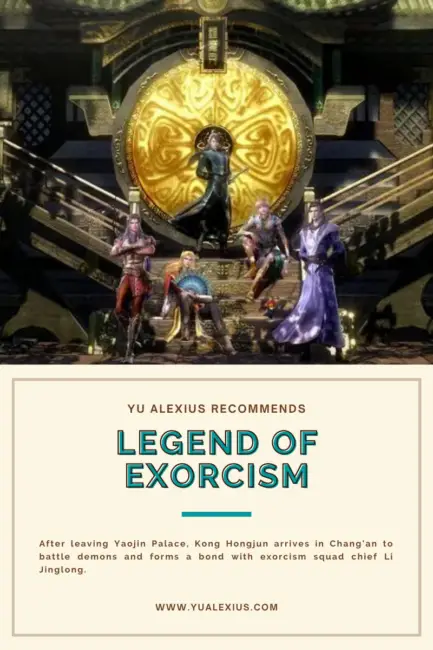 Here's a popular BL donghua that brings both fantasy and action together as we follow the Empire's Ministry of Exorcism in their battle of ridding the royal capital of demons and supernatural creatures that threatens the stability of the Ancient Tang Dynasty of China.
Epic of Divinity Light
Just like The Young Brewmaster's Adventure, this donghua is another prequel, and this time, it's from the Legend of Exorcism. Epic of Divinity Light or also known as Dinghai Fusheng Records took place 500 years prior to the event at the Legend of Exorcism but still follows similar plots and antics.
Thousand Autumns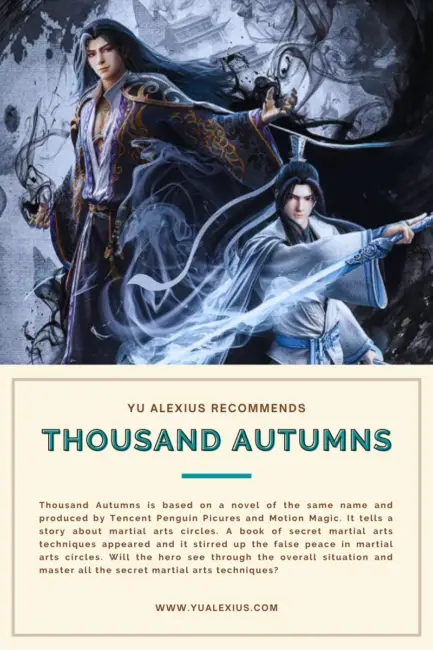 Often labeled as a BL donghua, Thousand Autumns is more of a martial arts journey filled with action and politics of human nature with two handsome men at the center of its plot. Thousand Autumns is a story of temptation, will a man be easily tainted by his environment and circumstances when he faces an insurmountable situation of betrayal and hopelessness?
Related Post: 10 Anime Like Thousand Autumns (Qian Qiu)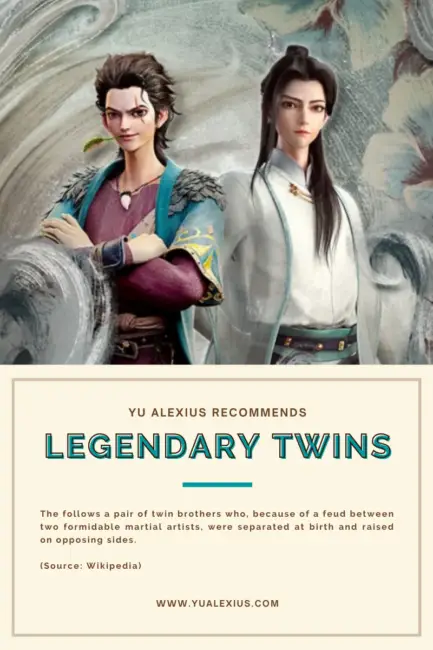 The Land of Miracles features two young men who will vie against each other and such can be said of the exciting and hilarious adventure that fate has set for the twins who had been separated from birth and raised in a different environment.
Nine Songs of the Moving Heavens
Here's another prequel donghua but its main series is not listed here unlike the other two prequels that I've mentioned above. Nine Songs of the Moving Heavens is the prequel to Legend of Qin, unlike the adventure feels of the main series, it is more subtle but intriguing as it revolves around imperial politics and a game of tactics and strategic plot for the sake of survival.
Scumbag System
Chinese animation never lacks in BL and that is why we have another one here next on our list. Scumbag System or also known as Scum Villain Self-Saving System is an isekai donghua where the MC was transmigrated inside the novel he has read and ended up possessing the body of the villain. Now, knowing how tragic he'll end, he has to avoid any red flags and survive despite the limit that that system has set for him.
The Founder of Diabolism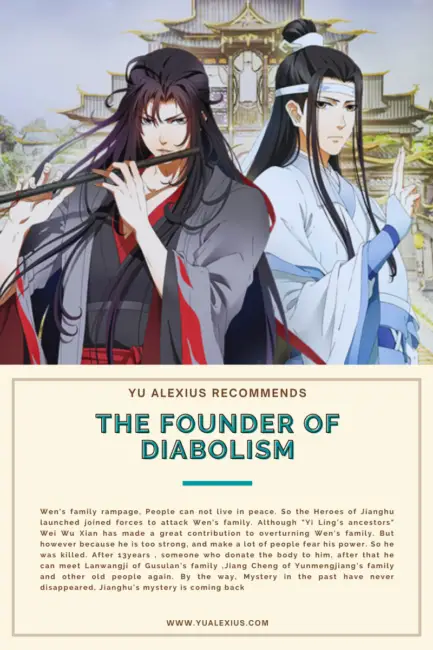 Also known as the Grandmaster of Demonic Cultivation, this is a donghua that always comes into our mind whenever we talk boys love donghua, and such is the case with The Land of Miracles too as it is a soft BL on the surface. The Founder of Diabolism is a story of unraveling the truth and bringing the mysteries and conspiracies that destroyed the cultivation world to the surface while also reigniting an old flame between our main characters.
Soul Land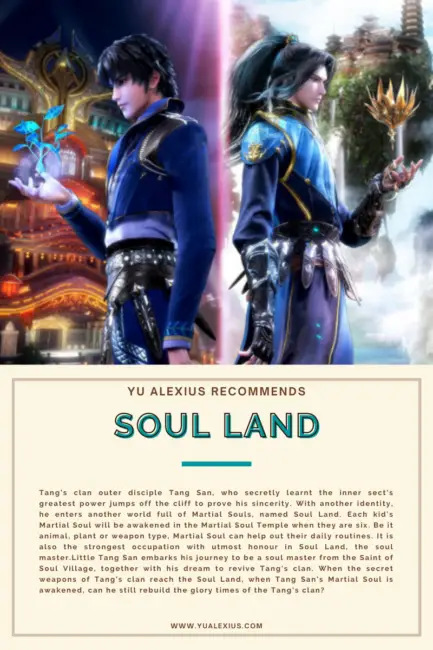 The most popular donghua in China right now is Soul Land and it is adapted from a novel by Tang Jia San Shao, the same author who wrote The Land of Miracles. In this regard, there are many similarities, especially in the fantasy elements of both donghua that viewers will surely notice and enjoy when watching both series.
Last Updated on December 28, 2022 by Yu Alexius