Many avid fans and occasional donghua viewers are excited for this and asking, will there be a Fog Hill of Five Elements Season 2? Now, I am not sure if it is sufficient enough to call the first 3 episodes of the series that aired in 2020 a whole season 1 but I know that Fog Hill of Five Elements Chapter 2 is coming so soon. That's right, the donghua had been revealed as part of the bilibili Chinese anime 2022 lineup and we're simply excited for it.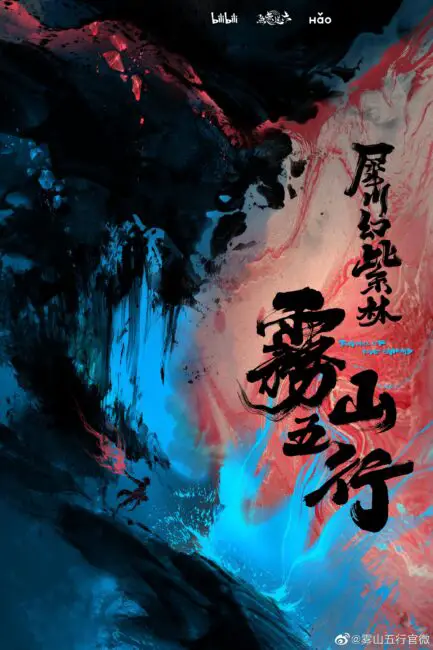 Fog Hill of Five Elements Chapter 2 Announcement
During the fantastic stint of Fog Hill of Five Elements in 2020, it has been made clear by its director Lin Hun and the production committee that the series will stop airing right after the 3rd episode. However, they had mentioned that the sequel is already in production and that is why they left us with an early teaser which was revealed as the ending credit for the 3rd episode as shown below.
Now, over a year since it ended, Fog Hill of Five Elements Chapter 2 (or what fans may refer to as season 2), also known officially as Wu Shan Wu Xing: Xi Chuan Huan Zi Lin had been officially announced during the bilibili 2021 annual conference where the Chinese company has unveiled their donghua (Chinese anime) lineup for 2022. Fog Hill of Five Elements is only one of many returning sequels from their lineup which also include several of the highly anticipated titles such as LINK CLICK Season 2, Heaven Official's Season 2, and the biggest surprise that night – The Daily Life of the Immortal King Season 3 (still an ongoing series on bilibili right now).
Related Post: Check All The Upcoming 2022 Chinese Anime from Bilibili Lineup
Key Poster & Full Trailer
Yeah, we had been excited as Samsara Animation Studio is returning for the production of the series on which they unveiled the first official key poster for Fog Hill of Five Elements Chapter 2 which features the Fire Axis.
Furthermore, the hype train has already started as Samsara Animation Studio along with its collaborative partners in production – Nice boat Animation and bilibili have unveiled the first official trailer for Fog Hill of Five Elements Chapter 2 that sends a shiver of excitement right through our veins as shown below.
The new trailer is an early glimpse of what to expect from Fog Hill of Five Elements return. We had seen the Fire Axis as the core subject and fighting the other demons. The humans from the village are also up to deliver some exciting actions along with the other envoys whom we think will no longer observe but instead join the imminent war.
Furthermore, we had also seen the younger brother of the Fire Axis, Wen Ren Jing Xuan showing that he is capable of wielding a Green Fire, as well as the younger sister of the Water Axis doing some water-bending stuff. Does this mean that siblings also have the same abilities as their siblings that are currently members of the Five Elements, or this is a sort of thing within their family or clan? That is something that I think we will find out when the donghua is finally here.
Related Post: Meet the Characters from Fog Hill of Five Elements
It is amazing that we still have the gorgeous graphics and animation as shown from the trailer. The quality of animation is just absolutely stunning and vibrant as we can still remember from its stint last year.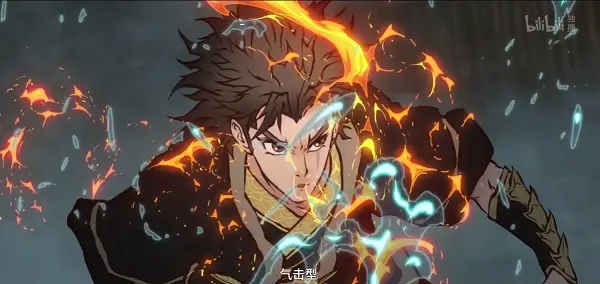 Fog Hill of Five Elements or Wu Shan Wu Xing is an original fantasy donghua that first premiered on July 26, 2020, on bilibili. It is a passion project by Lin Hun, its director and founder of Samsara Animation who had been working for the series for years since it was first made as a short animation in 2017. Since then, Fog Hill of Five Elements had been announced to get a full animated series.
Related Post: Facts about Fog Hill of Five Elements That You Should Know
You better keep an eye for its return in 2022. The production committee hasn't revealed its release date yet, but we will definitely keep you updated about it, so you better bookmark this page, follow our social media outlets and subscribe to our newsletters.
 © All copyrights owned by Bilibili, Nice Boat Animation, Samsara Animation
Last Updated on November 8, 2022 by Yu Alexius