There's no doubt that 
Saekano: How to Raise a Boring Girlfriend Movie
shall be one of the biggest anime movie of 2019 simply knowing that the anime franchise had gain a vibrantly active and solid fandom all these years. The romance comedy anime is adapted from Kurehito Misaki and Fumiaki Maruto's manga 
How to Raise a Boring Girlfriend
. The anime had received two seasons already and adding the film on its archive, How to Raise a Boring Girlfriend is a pretty decent title to follow.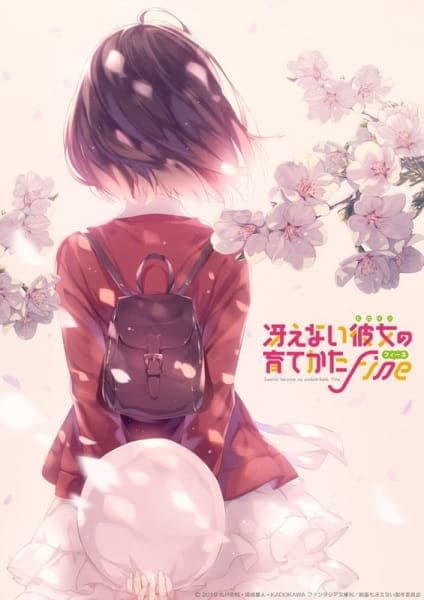 Although, there's not much details yet about the film, it is scheduled to be release on October 26,  2019 with CloverWorks animating it.
— moetron | pKjd (@pkjd818) March 23, 2019
[Updated] As of June 30, 2019 – a new visual for Saenai Heroine no Sodatekata Fine sequel movie had been unveiled as seen below.
How to Raise a Boring Girlfriend Synopsis
The life of Tomoya Aki, a high school otaku working part-time to support his BD hoarding. With remarkable luck, he bumps head-first into, Megumi Katou, the most beautiful girl he has ever seen. Naturally, the meeting twists his life into a complicated torrent of relationships. Eriri Spencer Sawamura, his half-foreigner childhood friend who's always valued her relationship with MC. Kasumigaoka Utaha, a cold, composed renowned literary genius who shoves everyone aside from our protagonist. What is this? An eroge introduction? The tale of a small not quite doujin circle, but not quite indie studio's journey through the tough territory of Comiket and beyond.
Anyway, while waiting for more details about the film, we should get ready to laugh so bad and hard as the usual gang is returning to bring further disaster filled with school drama, romance, and comedy. Please let us know about your thoughts or your expectation about the upcoming How to Raise a Boring Girlfriend movie.
References
Last Updated on December 18, 2020 by Yu Alexius