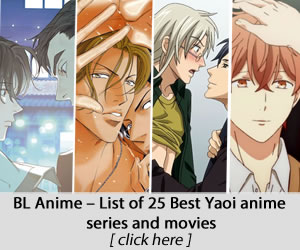 The opening theme song for the upcoming second season of KonoSuba had been previewed in the recently released promotional video of the anime on its official website. Kono Subarashii Sekai ni Shukufuku o! 2 (KonoSuba – God's blessing on this wonderful world!! 2) also known as KonoSuba 2 (because the original title is seriously and superficially long) is the 2nd season of the anime adaptation for Natsume Akatsuki's KonoSuba – God's blessing on this wonderful world!! light novel series. 
The anime made a big buzz in winter 2016 due to its absurd and ridiculously fatal humors. In fact, I was seriously entertained by all of those stupid jokes but the fan services are also quite too much.
The newly released promotional video feature Machico's opening theme song "Tomorrow." The end of the video previews Sora Amamiya, Rie Takahashi, and Ai Kayano's ending theme song "Ouchi ni Kaeritai" (I Want to Go Home). The three voice actresses are performing the song as their characters Aqua, Megumin, and Darkness, respectively.
KonoSuba 2 will premiere on January 11, 2017 at Tokyo MX. Then, it will also air on Sun TV, TV Q Kyūshū, Gifu Broadcasting, Mie TV, TV Saitama, Chiba TV, tvk, and BS11. 
The main cast and staff from the previous anime will return to reprise their respective roles in the show. However, assistant director of photography Hisashi Yonezawa will take over as the director of photography this time. 
Akatsuki's light novel series centers around Kazuma Satō, a hikikomori (shut-in) die-hard fan of games, anime, and manga. A traffic accident brings his disappointingly brief life to an end … or it should have, but he wakes up and sees a beautiful girl who introduces herself as a goddess. "Hey, I have some good news — would you like to go to an alternate world? You may only bring one thing you like with you."
He responds, "…So, I'll bring you." With that, he is transported to another world and his great adventure subjugating the demon king begins … but first the hard work of finding food, clothing, and shelter begins. Kazuma wants to live in peace, but the goddess raises one problem after another, and then the demon king's army has its eyes set on him.
Last Updated on December 15, 2016 by Yu Alexius