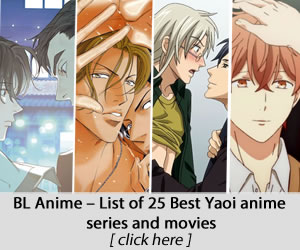 A new trailer for the anime new film of the visual master director Makoto Shinkai titled Kimi no Na wa. (your name.) has been streamed by Yahoo! Movies on Wednesday. The new trailer reveals the opening date of Kimi no Na wa. which is August 26, 2016. The video also preview the song "Zen Zen Zense" by the Japanese rock band RADWIMPS.
Boy: On that day… That day when stars fell from the sky… It was almost like…Girl: It was almost like a dream.Both: It was beautiful.Text: Japan prepares for the arrival of a meteor in a thousand years.Text: A high school boy who lives in the heart of the city – TakiTaki: After school? Sorry, I have my part-time job after this.Text: A girl who dreams of Tokyo – MitsubaMitsuba: I am so sick of the boonies. I am so sick of this kind of life. Please make me a hot boy from Tokyo in my next life!Taki: Where am I?Mitsuba: Come to think of it, it kind of feels like I was having a weird dream this whole time. A dream of someone else's life…?Text on Arm: Don't get a big head!Text: The meeting of two people who will never meetMitsuba: Ah!Taki: Wha-!?Mitsuba: This is… Is this…!?Taki: Are we switching placesBoth: Inside our dreams!?Text: A miraculous story has begun to moveMitsuba: There is one certain thing: We'll know as soon as we see each other.Text in notebook: Who are you?Text on hand: I found…Taki: I had been thinking to tell you that wherever you are in the world, I'm going to go and see you no matter what!Mitsuba: Who… are you?Taki: Just who… are you?Both: What's your name.?
The band is also composing over 20 tracks for the soundtrack of Kimi no Na wa. However, they're not composing the film's actual theme song. Yōjirō Noda, the band's leader had met Shinkai two years ago and since then, he'd been involved in the production of the film.
On December, the a teaser video for the film has been unveiled on its official website.
Girl: Morning. When I wake up, for some reason I'm crying. That kind of thing happens sometimes.
Text: Animation Director: Masashi Ando (Spirited Away, When Marnie Was There) / Character Design: Masayoshi Tanaka (anohana, The Anthem of the Heart)
Boy: I never remember the dreams I should have had. But I've always been searching for someone and something.
Girl: I became obsessed with that feeling probably starting on that day.
Text: Scriptwriter, Director: Makoto Shinkai (5 Centimeters Per Second, The Garden of Words)
Boy: That day. The day the stars fell, it was like…
Text: Their promises can never meet.
Text on notebook: Who are you?
Girl: It was like…
Text on hand: Mitsuha
Girl: It was like scenery from a dream, it was just…
Girl and Boy: … a beautiful scene
Text: I am searching for you, whom I have never met yet.
(The tagline on the below key visual reads, "I am searching for you, whom I have never met yet.")
The "story of miracles and love" revolves around Mitsuha and Taki. Mitsuha is a female high school student who lives in a rural town nestled deep in the mountains. Her father is the mayor and isn't at home much, and she lives with her elementary school-aged little sister and her grandmother. Mitsuha has an honest personality, but she doesn't like the customs of her family's Shinto shrine, nor does she like her father participating in an election campaign. She laments that she lives in a confined rural town, and yearns for the wonderful lifestyle of living in Tokyo. Taki is a male high school student who lives in central Tokyo. He spends time with his friends, works part-time at an Italian restaurant, and is interested in architecture and fine arts. One day, Mitsuha has a dream where she is a young man. Taki also has a dream where he is a female high school student in a town in the mountains that he has never been to. What is the secret to their dreams of personal experience?
The script for Kimi no Na wa. film is written by Makoto Shinkai, while serving as the animation director is Masashi Ando who previously worked on popular anime films such as Spirited Away, When Marnie Was There, and Paprika. The character designs for the upcoming film were drawn by Masayoshi Tanaka, the artist behind the anohana, The Anthem of the Heart, and Toradora!Animating the film is CoMix Wave Inc.
Ryunosuke Kamiki and Mone Kamishiraishi will star as the film's lead characters: Taki Tachibana and Mitsuha Miyamizu respectively. Ryunosuke Kami previously played Kenji from Summer Wars, Markl from Howl's Moving Castle, and Charles Karino from The Princess and the Pilot. Meanwhile, actress Mone Kamishiraishi previously played the character Kanade Ōe from the live-action film Chihayafuru: Kami no Ku.
Fans can expect that this new film will be visually stunning and heartwarming with a dramatic touch since it'll be animated by Comix Wave Inc.which also released Shinkai's previous film, The Garden of Words, in 2013.
Last Updated on April 6, 2016 by Yu Alexius