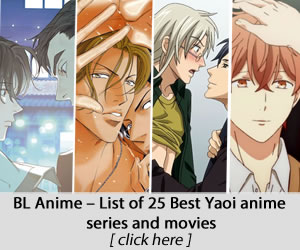 The second promotional video for the anime adaptation of Kafka Asagiri and Sango Harukawa's Bungō Stray Dogs manga has began streaming on Tuesday – March 1, 2016. The new promo video features Bungō Stray Dogs opening theme song which is titled "Trash Candy" by GRANRODEO.
Atsushi: I've lived my whole life being thrown away… Not being allowed to cry, not being recognized by anyone, and without a place to belong…
Osamu: Wake up, young man!
Text: The night before the Yokohama Supernatural Power War
Osamu: Are you the one who got in the way of my suicide by drowning?
Text: A boy with no means of living
Atsushi: Huh!? Suicide by drowning!?
Text: A man who seeks a place to die
Osamu: Didn't you know? It's killing yourself through drowning.
Text: When they met each other…
Text: The story that marked the start of a new era began.
Atsushi: AHHHH! I'm sorry!!
Rampo: You really are stupid.
Naomi: Are you OK~?
Kenji: How boring.
Doppo: I'll be testing your soul.
Text: These are the graceful deeds of the beautiful weird ones.
Atsushi: Come to think of it, what do you do for work?
Osama: Meh, nothing much. Just a detective.
Doppo: I'll teach you one thing about living in this town: Don't meet this guy. If you do, run.
Text: The worth of one's life is tested
Osamu: There are quite a few people with supernatural powers in this world. As many as there are those who succeed with those powers, there are just as many who fall to ruin because of them.
Atsushi: Something I can do…?
Text: Is his power for himself? Or for others?
Ryunosuke: Fear death. Fear killing.
Text: There are abnormalities
Chuya: This is the best view!
Text: The curtain on the bizarre tale…
Text: …Rises.
Text: Those who control the depth of darkness in hearts
Text: Literary master, supernatural power-user
In addition, Bungō Stray Dogs premiere date was also announced on the website. The anime will premiere on Tokyo MX and several TV channels on April 6, 2016. Furthermore, the anime was planned to be split into two parts with the second cour of the anime to return on October 2016.
Bungō Stray Dogs Story
The "battle action" story centers around a league of literary figures with supernatural powers. For example, in real life,Ryūnosuke Akutagawa wrote acclaimed stories that inspiredAkira Kurosawa's Rashōmon film and the Aoi Bungaku Series anime's Jigoku Hen (Hell Screen) arc. In Bungō Stray Dogs, he has the power to transform and manipulate his cloak into a monster-like entity. Together, these writers solve mysteries as part of the "Armed Detective Agency."
Last Updated on March 31, 2021 by Yu Alexius