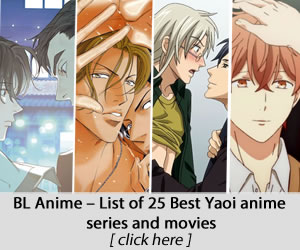 The anime adaptation of Natsume Akatsuki's Kono Subarashii Sekai ni Shukufuku o! (Give Blessings to This Wonderful World)light novels is set to premiere on January 13, 2016 and its official website posted additional cast members for the anime series.
Ayaka Suwa as Chris
, a friend of Darkness
Hiroki Yasumoto as Dullahan
, a leader of the demon king's army
Takuya Eguchi as Mitsurugi
, a strikingly handsome adventurer with a sense of justice
Yui Horie as Wiz
, the shopkeeper of a magical item shop
Kono Subarashii Sekai ni Shukufuku o! Story
The popular "alternate world home comedy" centers around Kazuma Satō, a hikikomori (shut-in) die-hard fan of games, anime, and manga. A traffic accident brings his disappointingly brief life to an end … or it should have, but he wakes up and sees a beautiful girl who introduces herself as a goddess. "Hey, I have some good news — would you like to go to an alternate world? You may only bring one thing you like with you."
He responds, "…So, I'll bring you." With that, he is transported to another world and his great adventure subjugating the demon king begins … but first the hard work of finding food, clothing, and shelter begins. Kazuma wants to live in peace, but the goddess raises one problem after another, and then the demon king's army has its eyes set on him.
The show's opening theme song titled "fantastic dreamer" is performed by Machico, while performing the ending theme titled "Chiisana Bōkensha" (Small Adventurer) are the cast members Amamiya, Takahashi, and Kayano as their respective characters in the series.
It seems that 2016 is the lucky year for light novel fanatics since there are so many light novel series that receives anime adaptation next year. These includes Kono Subarashii Sekai ni Shukufuku o!, Grimgar of Fantasy and Ash, Alderamin on the Sky, and a new anime for Accel World. 
Last Updated on November 28, 2015 by Yu Alexius